The EA Access Excess
Electronic Arts gab jüngst eine enge Partnerschaft mit Microsoft bekannt. Zahle man einen monatlichen Betrag von knapp 5$ Dollar, zusätzlich zu den Xbox Live Gebühren an EA, bekäme man Zugang zu Gratis-Spielen und weiteren exklusiven Vorteilen, die der Third-Party-Publisher nur Xbox One Spielern gewähren werde.
Access to the Vault.
Playstation4 Hersteller Sony findet das gar nicht gut.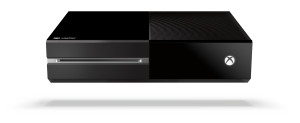 Foto: Microsoft
Bekommt den zweiten Bezahl-Service für Download Content – The Vault von EA für Xbox One.

Während Electronic Arts auf der eigenen Webseite von den Vorteilen spricht, die baldige Kunden erhalten werden, antwortet Sony – die gerade damit beschäftigt sind, japanischen Ehemännern beizubringen wie man den Kauf einer PS4 vor der Gattin rechtfertigt – direkt auf eine offizielle Anfrage von Gameinformer.com.
Das Angebot würde nicht den Standards entsprechen, die PlayStation Plus Nutzer gewöhnt wären.
Man habe auf jener Plattform gemerkt, dass Spieler zwar auf der Suche nach Services seien, die ihnen eine große Bandbreite kostengünstiger Inhalte für verschiedene Spiele-Maschinen anbieten können, jedoch zusätzliche Gebühren für die Inhalte eines einzelnen Publishers auszugeben, läge nicht in deren Interesse. Somit auch nicht in dem der Sony Corporation.
FIFA 14, Madden NFL 25, Peggle 2 und Battlefield 4 seien die ersten Spiele, die Beta-Tester und später die zahlende Allgemeinheit von Electronic Arts auf Xbox One zum Spielen erhielten.
Eine Ersparnis von 10% Prozent bei digitalen Einkäufen kommender EA Titel werde Nutzern folgend gewährt. Fünf Tage vor einer Spieleveröffentlichung dürften Kunden bereits eine Demo-Version ausprobieren. Für nur 4,99$ monatlich oder 29,99$ für ein gesamtes Jahr.
The Vault – the next giant fault, until the giant finally falls.