SUDA51 aus 1999 in 2017 auf PS4.
SUDA51 hat sich mit einigen abgedrehten Spielen einen Namen gemacht. Der japanische Game-Director, der mit richtigem Namen Goichi Suda heißt, steht auf bizarre Kreaturen, Zombies und auch Cheerleader, was er spätestens mit Lollipop Chainsaw bewies.
Da der heute 48-Jährige bereits auf einige veröffentlichte Titel zurückblicken kann, wundert es nicht, dass in der Flut der HD-Remakes auch ein Stück aus der SUDA51-Vergangenheit auf der aktuellen Konsolengeneration nochmals erscheint. The Silver Case für Playstation4.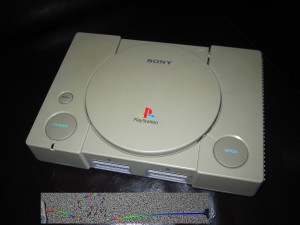 Foto: mze
PSOne Krimi in 2017 auf Playstation4 – The Silver Case.

Eine Mitteilung der beauftragten Presseagentur enthielt folgende Informationen über die überarbeitete Veröffentlichung des ersten Spiels der Grasshopper Manufacture:
"Hamburg, 8. November 2016 – NIS America und die flashpoint AG freuen sich bekannt zu geben, dass eine HD-Neuauflage des PS One-Klassikers The Silver Case für PlayStation®4 im Frühjahr 2017 erscheinen wird. Das Visual Novel/Adventure stammt von dem legendären Entwickler SUDA51, dem Schöpfer von Flower, Sun and Rain, Killer 7, der No More Heroes-Serie, Lollipop Chainsaw und LET IT DIE. Die englische Remastered-Version des japanischen PlayStation-Originals aus dem Jahr 1999 wurde für einen modernen HD-Look grafisch und technisch komplett überarbeitet. The Silver Case ist ein spannender Krimi-Thriller rund um einen mysteriösen Serienmörder und bietet jede Menge Geheimnisse, Rätsel und politische Intrigen.
Im Jahr 1999 hält ein Serienmörder die Stadt in Atem. Die Morde scheinen mit dem berüchtigten "Silver Case" vor 20 Jahren in Verbindung zu stehen. Die Detektive verdächtigen daher Kamui Uehara, den damaligen legendären Serienmörder und Attentäter von mehreren Regierungsbeamten. Doch wer ist dieser Serienkiller tatsächlich? Ist Kamui wirklich zurückgekehrt oder werden seine Taten imitiert? Der Spieler schlüpft in die Rolle eines Mitgliedes der Special Force Unit und erhält die Aufgabe den Serienmörder zu finden. Um die Wahrheit aufzudecken, muss der Spieler in der Stadt ermitteln, Zeugen befragen, diesen Informationen entlocken, Rätsel lösen und Beweise sichern.
Weitere Informationen gibt es unter: http://thesilvercase.com/en/ "
Alte Spurensuche leicht gemacht.