Cliffy B. auf Twitch.
Da auch Spiele-Programmierer an fremden Werken interessiert scheinen, startete Cliff Bleszinski einen Twitch-Stream in dem er sich den Aufgaben Sonys neusten Tripple-A-Titels stellte, und die Welt an seinem Erlebnis teilhaben ließ.
Der ehemalige Gears of War Epic-Mann und Erfinder der Kettensägen-Schrotflinte, sollte schließlich bereits einige Erfahrung im Umgang mit grafisch beeindruckenden Deckungs-Shootern gesammelt haben können.
The Order angespielt – Cliffy B. auf Twitch.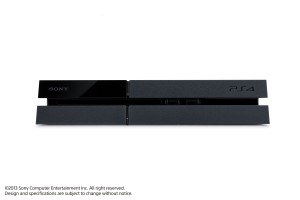 Foto: Sony
Zieht etwas Spot auf sich – The Order auf PS4.

Auf dem firmeneigenen Twitch-Channel der neuen Heimat Cliffy B's – Bosskey Productions – setzte sich genannter mit seinem COO Arjan Brussee vor die Kamera, um der neusten PS4 exklusiven Tripple-A-Produktion auf den Zahn zu fühlen.
Die erste Stunde des Spektakels wurde live im Internet übertragen, lässt sich aber glücklicherweise auch nachträglich bestaunen.
Cliff Bleszinski hät sich nämlich nicht zurück, was Kritik und Lob betrifft.

Watch live video from BossKeyProductions on Twitch
Passend, zu der häufig bemängelten Anzahl an Quick-Time-Events und der wohl kaum aufzufindenden Spieltiefe in The Order 1886, erschien jetzt ein Strategy-Guide von Brandy Games zum Spiel, der satte 240 unbenötigte Seiten umfasst und sogar teils einzelne Knopf-Drück-Momente näher beleuchtet.
Da kann man sich ausnahmsweise einmal Cliffy B's Meinung anschließen, der verrät, dass man mit der geschätzten Menge Geld und Aufwand – die in dieses eher filmische Produkt geflossen sein müssen – wesentlich Sinnvolleres "for the Players" hätte herstellen können.
Games.