Neun Spiele zum Mitnehmen.
Nachdem Sega bereits darauf aufmerksam machte, man wolle alte Fans zurückgewinnen, schallte heute die Meldung, dass man eine Sega 3D Classic Collection auf 3DS veröffentliche.
Neun Spiele zum Mitnehmen in überarbeiteter Stereoskopie.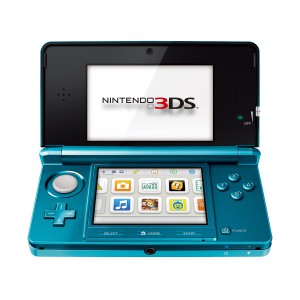 Nach langer Zeit mal 3DS-News – Sega macht mobil.

Heypoorplayer.com meldete die erfreulichen Nachrichten, dass sich Sega die Zeit genommen hätte, ein paar alte Klassiker erneut auf den Markt zu bringen. Da der Nintendo 3DS als Plattform erwählt wurde, mussten die Werke auf die duale Bilddarstellung umgeeicht werden, bleiben aber auch in flacher Originaldarstellung spielbar.
Folgende Titel schafften es auf das Modul, das es auch im ehsop als Download geben wird:
Altered Beast – Wandeln und verwandlen – zuhauen und treten. Rise from your Grave!
Fantasy Zone II: The Tears of Opa-Opa – Bunte defendereske Balleraction samt Shopsystem.
Fantasy Zone II W – Fantasy Zone II W ist eine überarbeitete Version des oben genannten Games.
Galaxy Force II – altes Arcade 3d in 3D – fliege und siege.
Maze Walker – ein 3D Adventure das Tiefe nutzt – mysteriös.
Power Drift – Sprite-Racer bei dem der Name Programm ist.
Puyo Puyo 2 – Zwei-Spieler taugliches Puzzlegame mit Charme.
Sonic The Hedgehog – Green Hill Zone in drei Dimensionen – da rennt der Igel.
Thunder Blade – Hubschrauber Shoot'em Up mit perspektivischen Wechseln.
Im April wird die Sega 3D Classic Collection in den USA erscheinen.
Kostenpunkt dort: 29,99$ Dollar.
Natürlich fehlen jedem Spieler die eigenen Lieblingsstücke auf dieser kleinen Sammlung, auch wird das gestörte Vertrauen durch ein Veröffentlichen alter Spiele nicht direkt wieder hergestellt, doch nach den wenigen Nachrichten über den bekannte Hersteller in der Vergangenheit, könnte dieser Release ein erster Lichtblick am kleinen verdunkelten Sega-Himmel sein.
Sega does what Nintendon't.