Im Paket verschenkt.
Playstation Tv, das in Japan als Vita Tv von Sony vertrieben wurde, ermöglicht Streams von Spielen der eigenen PS4 auf ein anderes Fernsehegerät im Haus. Es besitzt dazu einen PSVita-Cartrigde-Slot – zum Abspielen gewisser PSVita Software – und dient auch dem Bezug verschiedener Internet-Entertainment-Dienste.
Nachdem das Gerät nicht unbedingt die erwarteten Verkaufszahlen generieren konnte, folgt jetzt nach einer Preissenkung die Gratis-Dreingabe. Playstation Tv for free – im Paket verschenkt.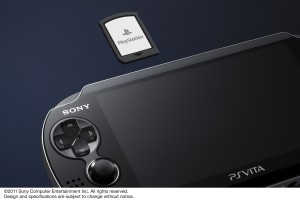 Foto: Sony
Schon keine Erfolgsgeschichte – Playstation Vita.

Wie Gaminformer mitteilt, sind bereits bei Gamestop Bundel-Angebote für Kunden erhältlich, die ein Playstation TV Gerät, beim Kauf einer Playstation4 samt zwölfmonatiger PSN-Mitgliedschaft, beinhalten. Auch The Last of us Remastered würde dem circa 450$ Dollar teurem Bundel in den USA beiliegen, schreibt Gamespot.com wiederum.
Weitere Händler werden sich diesem ungeplanten Vertriebsweg – des bisher wenig geschätzten AppleTV/Amazon FireTV/GoolgeNexus-Konkurrenten – anschließen, wie die Webseite www.Cheapassgamer.com verrät.
So dürfte es ab dem 22.Februar in den Staaten, auch bei Best Buy vergleichbare Schnäppchen geben, die Sonys Playstation Tv etwas näher an den Konsumenten bringen wird, als es alle bisherigen Anstrengungen in der Vergangenheit ermöglichten.
Playstation Tv for free – geschenkt ist nicht zu teuer.