Order Developer beleidigt.
Nachdem The Order 1886 nicht die besten Wertungen von Fachmagazinen und Gaming-Redakteuren erhielt, meldete sich zuletzt ein Programmierer des Spiels über Twitter zu Wort, der nun mit ganz neuen Ideen die Gamingbranche aus der Krise heben möchte.
No more Promos for you! – beleidigter Order Developer droht der Presse mit Liebesentzug.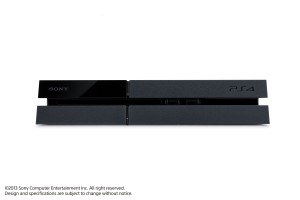 Foto: Sony
Lieber keine, als schlechte Wertungen für PS4-Exclusives?

Dean Rymer, ein Senior Combat Designer der Sony Santa Monica Studios – der den Ready at Dawn Studtios wohl helfend zur Hand während der Produktion von The Order 1886 ging – zeigte sich empört über die niedrigen Wertungen, die das etwas zu cineastisch gestaltete, exklusive Playstation4 Schmankerl erhielt.
Über seinen Twitter Account ließ er die Welt daher wissen, dass er mittlerweile die Meinung vertrete, die Presse in Zukunft nicht mehr mit Promo-Versionen für deren Testberichte versorgen zu wollen. Auch das Schalten von Werbung – auf/in den zu harsch wertenden Publikationen – sollten deren Betreiber nicht als Selbstverständlichkeit verstehen. Im Zusenden von Presse-Versionen der Spiele, sehe er bei solchen Wertungen jedenfalls keinen Sinn.
Wie Craveonline.com, die diese Nachrichten veröffentlichten, dabei richtig bemerkt, ist hier nicht nur der Wunsch nach mehr Anerkennung des Herrn Rymer etwas waghalsig formuliert, sondern besonders die erwähnte, mit bezahlter Werbung verbunden geglaubte, Inanspruchnahme hoher Bewertungsergebnisse durch unabhängige Test-Portale.
Das Forbes Magazin ist dafür mittlerweile auch so frei, der Wahrheit unverfroren ins Gesicht zu blicken und nach knapp eineinhalb Jahren Xbox One und PS4 festzustellen, dass die jeweiligen Spiele-Fronten eigentlich noch immer nichts exklusives zu bieten haben, was sich lohnen würde. Vielleicht heißt es daher auch bei dieser alteingesessenen Publikation seitens Sony schon in Bälde: No Promos for you!
Willkommen an Bord!