Die Preise von alten Games könnten bald steigen.
Sammler von Videospielen wissen es schon ein bisschen länger, dass Systeme eine gewisse Zeit benötigen, bis sie nach ihrer Auszeit an Beliebtheit auf dem Second-Hand-Markt gewinnen. Nachdem sich in der Vergangenheit schon Konsolen der sechsten Generation größerem Interesse erfreuten, könnte es bald Zeit für die siebte Gen – Xbox 360, PS3 und Wii – sein. Daher ist es vielleicht nun der richtige Zeitpunkt, ein System zu favorisieren und neuen Platz in der Zockerbude zu schaffen. GhettoGamer.net ist der Meinung, es ist Zeit zum Sammeln von Playstation 3 Spielen.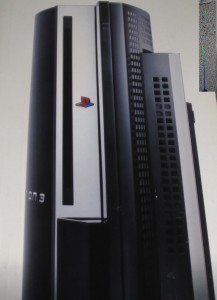 Foto: mze
Die Playstation 3 hat ein paar interessante Stücke.

Gaming ist unter Umständen ein kostspieliges Hobby oder eine teure Leidenschaft. Entweder verschlingen Neuanschaffungen gewisse Geldbeträge, oder aber Sammlerstücke wollen in wachsende Collections eingefügt werden. GhettoGamer.net hat sich den letzteren Aspekt einmal wieder vorgenommen, um darauf aufmerksam zu machen, dass es nun vielleicht die beste Zeit zum Sammeln von Playstation 3 Spielen ist. Spiele für die PS3 scheinen derzeit so günstig wie selten zuvor, doch ist der Zeitpunkt nah, an welchem sich die Kurve windet. In der Vergangenheit erlebten schon viele Systeme einen derartigen Umschwung, nachdem sie aufgrund neuerer Konsolen aus den Haushalten verdrängt wurde. Nun könne es daher nach knapp acht Jahren mit der PS4 und mittlerweile einem halben Jahr mit der PS5 soweit sein, die besten Stücke mit den höchsten Wachstumschancen einzukaufen, um zukünftig die wertvollsten Games dieser Gen sein Eigenen nennen zu können. Dabei schaut die Webpräsenz auf Entwicklungen, die via PriceCharting.com nachvollziehbar gemacht werden und pronostiziert, welche Spiele für Playstation 3 in Bälde höhere Beliebheit erfahren könnten. Dabei kommt man zum Schluss, dass sich folgende Games mit Wahrscheinlichkeit rentieren:
The Legend of Heroes: Trails of Cold Steel 2
Dragon's Crown
Persona 5
King of Fighters XIII
Odin Sphere: Leifthrasir
Silent Hill: Downpour
Silent Hill: Homecoming
Castlevania: Lords of Shadow Limited Edition
Castlevania: Lords of Shadow 2
3D Dot Game Heroes
Splatterhouse
The Simpsons: The Game
Saw II: Flesh & Blood
Time Crisis: Razing Storm
Puppeteer
The Godfather: The Don's Edition
Ob nur zum Sammeln – oder aber in jedem Fall zum Zocken – lohnen könnte sich der Einstieg in den PS3-Sammlermarkt in Zukunft schon. Retro mit Cell!