Indie-Publisher schwenkt auf Nintendo.
Limited Run Games hat für die Playstation Vita geschätzt wohl die meisten Games veröffentlicht. Der kleine Indie-Publisher, der bereits fertiggestellte Indie-Titel auf haptischen Medien in limitierter Auflage nachträglich veröffentlichte und dann via zeitlich terminiertem Event an wenige Fans verhökert, hat ein neues Geschäftsfeld für sich eröffnet. Da die Zeit der Vita auch wirklich ans Ende gelangt ist, sattelt man auf das neuste Steckenpferd im portablen Konsolensektor um: Limited Run Games goes Switch.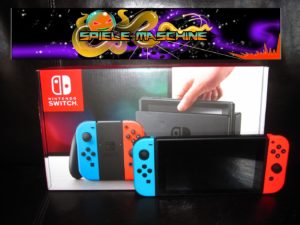 Foto: mze
Veröffentlichungen bisher nur im Internet erhältlicher Titel anstehend.

Bisher hat Limited Run Games konzentriert Games für die Sony Systeme Playstation4 und PSVita veröffentlicht, doch da der Hype um Nintendos tragbare Heimkonsole tatsächlich Auswirkungen auf Geschäftsinteressen hat, schwingt das Pendel nun in Richtung Switch. Am 20. Oktober ließ der kleine Publisher via Twitter verlauten, dass künftig Videogames für den Switch veröffentlicht würden, da man eine Bestätigung seitens Nintendo erhalten habe, die diese erlaube. In 2018 erschiene daher der erste Release für die Heim-/Handheldhybriden, dessen Name natürlich nicht veröffentlicht wurde. Auf die Nachfrage, ob man zukünftig auch mit Indie-Titeln auf haptischen Medien für Microsofts Xbox One rechnen können, müssen die Publisher leider verneinen und geben als Grund eine zu hohe Mindestbestellmenge von Speichermedien an, die seitens Microsoft für eine derartige Veröffentlichung angeboten würden.
Wie limitiert die Games für Nintendo Switch von Limited Run Games daher im Endeffekt tatsächlich sein werden, stellen sich Sammler somit aktuell als Frage, da Nintendo das Bespielen der Cartridges anscheinend in ehemals bekannter Eisenfaustmanier einzig selbst in Kyoto übernimmt, nachdem sie vom Publisher bereits bezahlt wurden.
That would be pretty limited!