Xbox 360 versus Xbox One
Da neben einem neuen Teil der Gears of War Marke auch eine Ultimate Edition für die Xbox One erscheinen wird, die den ersten Teil der Reihe runderneuert darstellt, gibt es jetzt schon einen kleinen Wettkampf zwischen den beiden Versionen.
Wie viel besser kann ein Remastered-Titel auf einer neuen Konsole aussehen – Xbox 360 versus Xbox One?
Das ist jetzt festzustellen, dank Gears of War im Vergleich.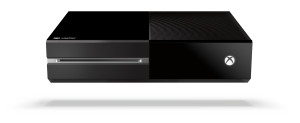 Kein schönes Bild bisher – Gears of War U.E. auf Xbox One.

In dem heute von Eurogamer.net veröffentlichten Youtube-Clip, der mittlerweile auch in 1080p und 60Fps angesehen werden kann, wird die aktuelle Beta-Version der Neuauflage, mit dem bereits neun Jahren alten Original verglichen. Im Betrieb auf alter Ursprungs- und neuer Nachfolger-Hardware selbstverständlich.
Xbox 360 versus Xbox One!
Das offensichtliche Ergebnis – dass man die Unterschiede mit Lupe suchen muss und sich dann erst überhaupt entscheiden kann, welche Darstellung einem wohl besser gefallen mag – sollte erneut als dienliches Beispiel gegen eine derartige Wiederverwurstungs-Strategie sprechen, sowie Zweifel an den eingesetzten Fähigkeiten und dem eigentlichen Nutzen, der sich verausgabenden Teams, aufkeimen lassen können.
Jetzt da Microsoft die hinzugefügte Abwärtskompatibilität der Xbox One als wichtiges Feature preist und der Titel auch Microsofts Eigentum darstellt – problemlos in die Kompatibilitäts-Liste der Xbox One eingefügt werden könnte – scheint die gesamte Arbeit an der Gears of War Ultimate Edition, mehr oder weniger verschwendete Liebesmüh.
Voll für den Locust… äh, Lokus.