Silberkugeln
Big Ben hat sich sechs der bekanntesten Retro-Flipper des Hauses Williams angenommen und nun eine virtuelle Portierung für den Nintendo 3DS veröffentlicht.
Mit The Williams Collection – Pinball Hall of Fame 3D werden somit vergangene Kneipen und Arcadebesuche im Hosentaschenformat ermöglicht, die Pinballwizzards die Option geben, die vergangenen Münzfressermaschinen überall hin mitzunehmen, um alte Highscores zu knacken.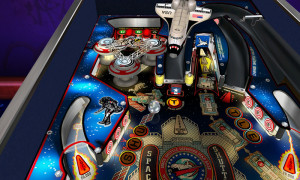 Mit Funhouse, Space Shuttel, Whirlwind, Black Knight, Gorgar, Pin*Bot, und Taxi sind sieben absolute Klassiker der Flipperwelt auf einem Modul vertreten, das mit einigen netten Gimmicks neben der 3D Darstellung gefallen möchte. Neben Online Rankings und einem Williams Challenge Mode bietet das Modul die Option das Nintendo 3DS Handheld verkehrt herum zu nutzen und so den 2d Screen als flaches Scoreboard der Flippergeräte zu nutzen, während sich auf dem nun unten befindlichen 3D Screen das dreidimensionale Flippergeschehen abspielt.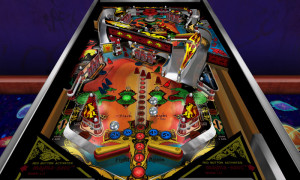 Eine schicke Idee, die dem Pinballfeeling nur zu gute kommt, auch wenn die einzunehmende Haltung etwas gewöhnungsbedürftig scheinen mag. Die Ballphysik ist neben den eins zu eins übernommenen Soundeffekten und Displayanzeigen nah an der Realität und einzig ein Tilt-Feature ist wohl nicht implementiert.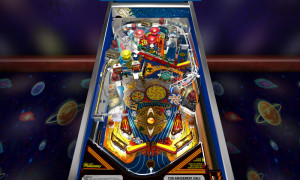 Alle Flipperfreunde mit 3DS bekommen mit der The Williams Collection – Pinball Hall of Fame 3D eine liebevolle Flippercollection der alten Schule serviert, mit der man viel kurzweiligen Spaß an seinen alten Lieblingstischen haben kann.
Sure, play some mean Pinball!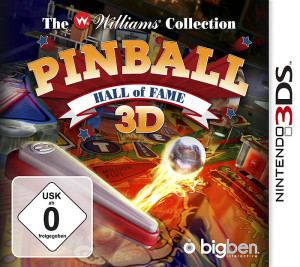 Pinball Hall of Fame 3D – The Williams Collection
Fotos: BigBen Interactive
USK 0
Circa 39€
Nintendo 3DS – ASIN: B005ABVUUI