Game Awards der Spieler
Auch wenn über Bayonetta 2 in den letzten Wochen immer weniger gesprochen wurde, vergessen wurde die Superhexe noch lange nicht. Das wird sie wohl auch nicht so schnell wieder…
NeoGAF.com, das wohl bekannteste Videospiel-Forum im Netz, hat die besten Spiele des Jahres 2014 gewählt, und zeigt, dass das offizielle Spiel des Jahres 2014 von Spiele-Maschine.de, diesen Platz mehr als nur verdient hat.
Bayonetta 2 x 5.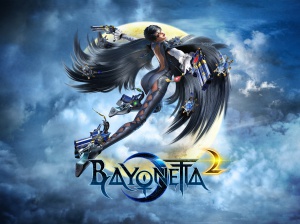 Foto: Nintendo
Verdient sich fünfmal den ersten Platz – Bayonetta 2 auf NeoGAF.

In der Game of the Year 2014 Wahl des amerikanischen Forums, überzeugte das Platinum Spiel – das exklusiv nur auf Nintendo WiiU erhältlich ist – so sehr, dass Bayonetta 2 gleich mit fünf verschiedenen Awards belohnt wurde.
Im Gegensatz zu vielen professionellen Spiele-Redaktionen, wählen hier die globalen User des Forums nach ihren Vorlieben und nach reinstem Gewissen.
So konnte die Fortsetzungsgeschichte – der 500 Jahre alten Umbra-Hexe – jeweils den ersten Platz der in 2014 erschienenen WiiU-Spiele, der besten Action-Games des Jahres, der passioniertesten Herstellung eines Videospiels, Platz Eins der High Quality Awards und "last but not least" den plattformübergreifenden Game of the Year Award 2014 einheimsen.
Bayonetta 2 x 5.
Nintendo, die mit weitem Abstand auch das höchste Ergebnis als bester Publisher einfuhren, belegten dazu die folgenden zwei Plätze der Game of the Year Prämierung mit Mario Kart 8 und Super Smash. Bros. for WiiU. 1,2,3 – Nintendo.
Die gesamten Wahlergebnisse sind auf Dualshockers.com zusammengefasst oder easy über das NeoGAF.com Forum einsehbar.
Bayonetta 2 x 5 – Applaus, Applaus, Applaus!