Neuer SNES-Cartridge auch auf Amazon.com gelandet.
Es war eine kleine Enttäuschung, als die Super Nintendo Entwicklung Unholy Night: The Darkness Hunter von ehemaligen SNK-Proggern via Kickstarter keinen erfolgreichen Abschluss fand. Anstatt 52000 $ Dollar einzukassieren, wurden nur 23000 $ Dollar von enthusiastischen SNES-Fans für das damit gescheiterte Prügelspielprojekt vorausgeschossen. Doch Unholy Night: The Darkness Hunter ist in Japan bestellbar, nachdem Hürden vom Publisher aus dem Weg geräumt wurden.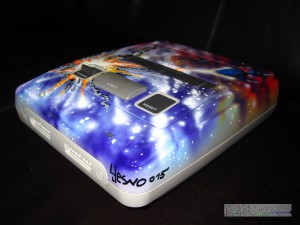 Foto: mze
SNES bekommt neuen VS-Prügler – Geil!

Welche finanzielle Quelle nun angezapft wurde, um die ansonsten unbekannten Probleme aus dem Weg zu räumen, wurde leider bisher nicht bekannt, doch allein die Tatsache, dass sich die Entwicklung der alten SNK-Jungs nun in fertiger Form befindet, ist ein Grund zur Freude. Am 19. Juni soll Unholy Night: The Darkness Hunter in den regulären Online-Handel kommen, weshalb das Spiel jetzt via Amazon USA vorbestellbar ist. Für 49,99 $ Dollar bekommen SNES- aka Super-Famicom-Freunde dann ein neues Modul für die beliebte 16-Bit-Spiele-Maschine Nintendos – natürlich mit OVP und Anleitung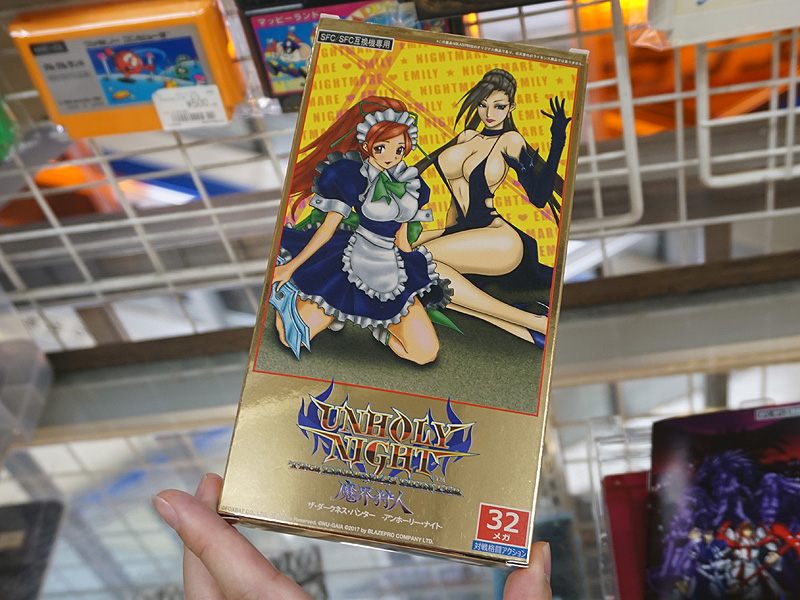 Foto via akiba-pc.watch.impress.co.jp
Über Kadenken.com ließe sich das Werk bei genügend Verständnis über die japanische Sprache bereits vollständig in der JNTSC-Fassung bestellen.

Hau drauf – alter Prügler von NEOGEO-Menschen fertiggestellt.
Da auch weitere Ankündigungen von Publisher Blazepro versprochen wurden, dürfen Retronauten gespannt bleiben, nachdem sie ihr Exemplar von Unholy Night: The Darkness Hunter erhalten haben.
New SNES-Games, holy …