Klagedrohung von Nintendo zwingt Rapper in die Knie.
Vor wenigen Wochen meldete sich der US-Rapper Soulja Boy auf dem Konsolensektor zu Wort. Mit preislich überteuerten Chinageräten, die Emulatoren und illegale Spiele-Roms in ihrem Inneren beherbergen, wollte der bereits andere Plagiate vertreibende Ex-Musiker in den Gaming-Markt einsteigen und sich etwas Geld dazu verdienen. Obwohl Warnungen seitens der Community ausgesprochen wurden, benötigte Soulja Boy aber erst offizielle Drohungen von Nintendo, um den Ernst der rechtlichen Lage zu verstehen. Soulja Boy zieht sich vom Konsolenmarkt zurück.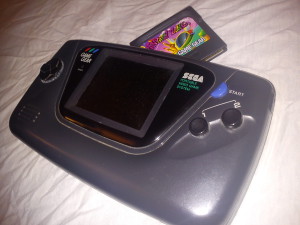 Foto: mze
Original oder lieber gar nicht – GG von Sega bleibt besser.

Auch wenn der junge Entrepreneur aus dem Musikgeschäft sich nicht die Leviten lesen lassen wollte, und sich keinen Rechtsstreit mit Nintendo aufgrund seines Treibens im Konsolengeschäft vorstellen konnte, so musste Soulja Boy nun eingestehen, dass er sich mit dem falschen Konzern angelegt hat.
In einem Tweet vom 29. Dezember berichtet er von dem nötig gewordenen Schritt, sich aus dem Konsolenbusiness zurückziehen zu müssen, da der Druck von rechtlicher Seite zu groß geworden wäre. "I had to boss up, I didn't have a choice", schreibt er an seine Gefolgschaft online. Wahrscheinlich wurde ihm durch rechtliche Berater erklärt, welche Auswirkung eine gerichtliche Niederlage gegen Nintendo hätte und wie viel Geld die Markenschutzrechtsverletzungen durch das Vertreiben illegaler Kopien tatsächlich kosten könne.
Nun verkauft Soulja Boy erneut nur Plagiate der Apple Watch, der Apple Airpods und anderer eindeutig erkennbarer Technikartikel. Kopfhörer und Smartphones ohne fremde Inhalte beispielsweise. Stay in your game!