For the Players?
Wie über NeoGAF und anschließend über GamingEverything.com in Erfahrung zu bringen war, hatten deutsche Sony Mitarbeiter, wohl etwas voreilig, die Liste der spielbaren Spiele zur Gamescom 2014 veröffentlicht.
Denn während alle Informationen vom Playstation4 Hersteller noch auf dem offiziellen Playstation Blog zur Gamescom einsehbar sind, ist die Games Liste zur Gamescom wieder verschwunden.
Akte Sony Games Liste Gamescom 2014.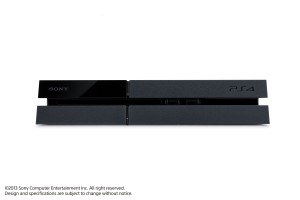 Foto: Sony
Alle Spiele zur Gamescom kurzzeitig von Sony veröffentlicht.

Glücklicherweise hatten die findigen Internet-Surfer auf NeoGAF genügend Zeit und Elan die Liste zu kopieren und den weiteren Foren-Usern mitzuteilen, sodass auch Spiele-Maschine.de und Gamingeverything.com weitergeben können, was Sony wohl aktuell nun doch nicht mehr veröffentlicht haben möchte.
Die Sony Games Liste zur Gamescom 2014:
PlayStation 4:
Battlefield: Hardline
Bloodborne
CounterSpy
Driveclub
Surgeon Simulator
Middle Earth: Shadow of Mordor
Alien: Isolation
Diablo III: Reaper of Souls Ultimate Evil Edition
Lego Batman 3: Beyond Gotham
Far Cry 4
Guns Up!
WWE 2K15
NBA 2K15
Assault Android Cactus
Pix the Cat
Nom Nom Galaxy
Nuclear Throne
Galak-Z
Project Cars
Disney Infinity 2
Hohokum
Helldivers
Destiny
Until Dawn
The Unfinished Swan
The Order: 1886
The Last of Us Remastered
Super Exploding Zoo
SingStar
Minecraft PlayStation 4 Edition
LittleBigPlanet 3
Killzone: Shadow Fall Intercept
Journey
inFamous First Light
Hustle Kings
PlayStation Vita:
Super Exploding Zoo
Soul Sacrifice Delta
Futuridium
Hatsune Miku-Projekt DIVA-F 2
Flame Over
Frozen Synapse Tactics
Final Horizon
Dragon Fin Soup
Lego Ninjago Nindroids
The Sly Trilogy
The Ratchet & Clank Trilogy
PlayStation Vita Pets
Murasaki Baby
Minecraft PS Vita Edition
Invizimals: The Alliance
Hotline Miami 2: Wrong Number
Hohokum
Freedom Wars
Entwined
Big Fest
Weitere Überraschungen seien nicht ausgeschlossen.
Zur Pressekonferenz hofft Spiele-Maschine.de stark auf handfeste Neuigkeiten über ein älteres Psygnosis Computer-Biest, das auf der Gamecom im letzten Jahr für PS4 angekündigt wurde.
Bissige Kommentare, über die anscheinend zu früh veröffentlichte Sony Games Liste zur Gamescom, spart man sich daher lieber noch für Mitte August auf.