Reginald Fils-Aimé trainiert für E3.
Vom 16.-18.06.2015 wird in L.A. erneut Videospielgeschichte geschrieben.
Auf der Entertainment Electronic Expo finden oft die bedeutendsten Videospielpremieren statt und alle Hersteller versuchen mit viel Tamtam, auf die Werbetrommel zu schlagen.
Nintendo is ready – denn Reginald Fils-Amié trainiert bereits für den großen Event.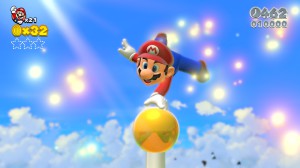 Foto: Nintendo
Big N hält nach 25 Jahren World Championships ab.

In einem äußerst sympathischen wie albernen Videoclip, erläutert das amerikanische Nintendo-Team was Fans auf dem kommenden Event erwarten dürfen.
Neben eines erneuten Nintendo-Digital Events, werde auch wie im vergangenen Jahr über den gesamten Zeitraum der Messe aus dem Nintendo Treehouse berichtet. Weit mehr Entwickler würden zu Besuch kommen und noch mehr Spiele als im letzten Jahr würden hier besprochen.
Um das Ereignis jedoch noch etwas "bigger" zu gestalten, hat der President von Nintendo of America eine wirklich außergewöhnliche Idee.
Nintendo World Championships nach 25 Jahren – und dafür muss trainiert werden.
Man sehe und staune:
Amüsant wie sich die Konzernlenker dabei selbst auf die Schippe nehmen und kleine Seitenhiebe auf die Branche liefern. Probleme mit Virtual Reality und derbe Kündigungsscherze inklusive.
Nintendo is ready – what's with the others?