Collection ist real.
In den letzten Wochen häuften sich bereits die Gerüchte, dass Microsofte eine Gears of War Collection für die Xbox One in der Mache haben könnte.
Gestern tauchten die ersten kurzen Filmchen über dieser Spiele-Sammlung im Internet auf.
Da Microsoft folgend die Xbox-Geräte der petzenden Zocker gesperrt haben soll, herrscht jetzt Gewissheit.
Die Collection ist real – denn Xbox Gears Leaker wurden bestraft.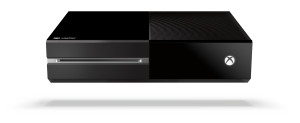 Foto: Microsoft
Vom Hersteller ausgeknipst – Xbox One.

Offensichtlich sei man schnell in der Lage gewesen, herauszufinden auf welchen Konsolen die Gears of War Collection aufgezeichnet wurden – und knipste die Systeme der leakenden Beta-Tester kurzerhand aus.
Ein offener Brief des Global Beta Test Networks der auch an Kotaku.com gesendet wurde, berichtet von dem gesamten Ereignis, dass die Konsolen und sämtliche Accounts der Beteiligten von Microsoft komplett unbrauchbar gemacht worden seien. Ein Missgeschick habe zu dem Leak geführt, der aber sämtliche rechtlichen Folgen seitens Microsoft auf Basis eines abgeschlossenen Vertrages rechtfertigen würde.
Microsoft erklärte darauf jedoch direkt, dass man die Geräte nicht völlig unbrauchbar gemacht habe, sondern nur deren Internet-Zugänge sowie die verknüpften Live-Accounts auf unbefristete Zeit gesperrt habe.
Die Xbox One Konsolen wären im Offline-Heimgebrauch noch einsatzbereit.
Auf eine komplette Zerstörung der Hardware seitens des Herstellers – durch einen vergleichbaren Eingriff von außen – würde man verzichten.
Gears of Console-War – definitiv kein Spiel.