Spiele für den nächsten Winter.
Nachdem Nintendo mit dem NES Classic Mini eine riesige Nachfrage nach Retro-Gaming-Systemen auslöste, war es schon absehbar, dass auch die 16-Bit-Spiele-Maschine Super Nintendo Entertainment System eine moderne Revision erleben wird, die sich wohl schon in der Vorbereitung befindet. Da die Spielauswahl auf dem erschienenen NES Classic Mini recht vernünftig gewählt war, wagen sich verschiedene Portale jetzt an Prognosen und Wunschzettel, die Titelliste des SNES Classic Mini betreffend. Eine SNES Mini Classic Titel Wunschliste folgt daher nun auch hier.
Man kennt den Katalog schließlich ganz gut …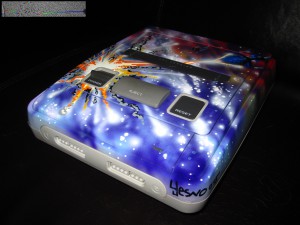 Foto: mze
Super Nintendo wird wohl wiedergeboren – SNES Mini kommt.

Das Super NES gilt wohl als die gebräuchlichste 16-Bit-Konsole, die dank vielen Klassikern und Meilensteinen einen sehr hohen Status unter Spielern genießt. Ähnlich wie beim Vorgängersystem war die Bibliothek so bedeutend, dass kaum jemand an den erhältlichen Perlen des SNES vorbeikam. Von Mario zu Final Fantasy, von Castlevania zu Street Fighter II – namhafte Serien wurden mit höchster Perfektion auf die langsame CPU des Super Nintendos programmiert und nutzten gerne die verbauten Spezialeffekte der Konsole, welche anderswo längere Zeit nicht erreicht werden konnten. Jedes Genre ist auf SNES in optimaler Form verwirklicht worden, weshalb die Spielauswahl für eine moderne Revision sicherlich mit Hitkandidaten vollgestopft sein wird. Wirklich wünschenswert wären jedoch unter anderem auch besonders die selteneren Spiele, die auf Sammlerportalen zu Höchstpreisen gehandelt werden, damit authentisches Ausprobieren für mehr Menschen einfacher ermöglicht werden wird. Wirklich wünschenswert wäre daher vielleicht eine Mischung aus den bekannteren und den unbekannteren Highlights des Nintendo System, die ungefähr diese Form annehmen könnte:
1. Super Mario World
2. Super Mario World 2 – Yoshi's Island
3. F-Zero
4. Pilotwings
5. Super Metroid
6. Super Mario RPG
7. Final Fantasy III
8. Axelay
9. Space Megaforce – Super Aleste
10. Super Castlevania IV
11. Super Contra III
12. Super Ghouls 'n Ghosts
13. Parodius
14. The Legend of Zelda: A Link to the Past
15. The Legend of the Mystical Ninja
16. Hagane
17. Super Turrican 2
18. Rendering Ranger
19. Majyuuou – Master of Demons
20. Demon's Crest
21. Wild Guns
22. Earthbound
23. Actraiser 2
24. Super Street Fighter II
25. Chrono Trigger
26. Donkey Kong Country
27. Super Smash TV
28. Pocky & Rocky
29. Secret of Mana
30. Pop'nTwinbee
Natürlich sind 30 Spiele eine begrenzte Anzahl, doch wären diese Titel in dem wohl erscheinenden SNES Mini Classic eine geballte Ladung Spielspaß auf höchster Qualität, die mit ziemlicher Sicherheit für einen erneuten Megahype im Einzelhandel sorgen würden.
SNES Mini Most Wanted – 100% offizielle Spielspaßwertung.