Oculus startet in die VR-Phase.
Heute werden die ersten Oculus Rift Kickstarter-Unterstützer erneut für ihren finanziellen Support belohnt.
Das komplette HMD, das nun auch den Weg in den Handel findet, sollte am 28.03.2016 in seiner neusten Version per Post ankommen.
Der " Launch of the Rift " für reguläre Vorbesteller, zieht sich dagegen noch einige Tage hin.
Klar bleibt aber – Oculus startet in die VR-Phase.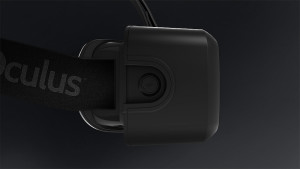 Foto: Oculus
Nun schon doppelt bei den ersten Unterstützern – das Rift.

Palmer Luckey machte via Twitter darauf aufmerksam, dass am heutigen Tag die erste VR-Firma ihre Versprechen erfüllen werde.
30 Spiele seien ab dem jetzigen Zeitpunkt für Oculus-Nutzer zu gebrauchen, womit der erste neue VR-Versuch in der echten Welt ankäme.
Reguläre Kunden – die nicht via Kickstarter den Weg für Oculus Rift bahnten – müssten sich noch einige Tage gedulden, bis am Mittwoch die ersten Konsumenten-Fassungen verschickt würden.
Doch auch diese sollten bis Ende der Woche ihr Paket in Empfang nehmen dürfen, welches neben dem HMD auch ein Xbox One Pad und einen Sensor beinhaltet.
Neben dem "Wort"-Spiel Luckey's Tale finden alle Vorbesteller auch Zugang zum Weltraum dank des EVE Valkyrie Raum-Action-Simulators.
Jetzt muss sich VR also nur noch durchsetzen… Adventure Time?