Kostspielige Krisengebiete.
Ein 15-jähriger Junge aus der Flämischen Region in Belgien, hatte etwas zu viel Spaß am Spiel.
Am Spiel des Krieges – Game of War.
Das als Free to Play konzeptionierte PC-Online-Game, lockte dem jungen Zocker nämlich mehr als nur Zeit aus seinem Privatbesitz.
Free to play? Nicht ganz!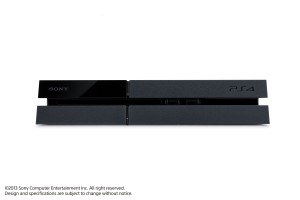 Foto: Sony
Macht manches neu, aber nicht alles gut – Next-Gen-Spiele-Besitz.

Ungefähr 37.000€ Euro soll der kleine Computer-Kriegsheld verballert haben, um seine Ziele im Spiel dank virtuellen Einkäufen schneller erreichen zu können.
Erst als das Konto der Mutter belastet werden sollte, fielen die Ausgaben des Knaben einem der Beteiligten auf.
Die belgische Glücksspielkommission verlangte daraufhin höhere Standards und Reglements wie man im Artikel der FlandersNews in Erfahrung bringen kann.
Doch auch Konsolenspieler werden sich global zukünftig eher wieder vorsichtig durch die virtuellen Online-Landschaften bewegen müssen, hört man von der Preisgestaltungspolitik Activisons, die mit dem 500 Millionen Dollar Projekt Destiny angestrebt wird.
Da das circa 60€ Euro teure Hauptspiel nur einen Teil der auf fünf Jahre angelegten Action bietet, kommende Missionen für die gesamte Dauer der angepeilten Zeit und schon direkt nach dem Start des Titels für bare Münze im Internet angeboten werden, ist noch nicht wirklich einschätzbar, wie viel Geld einen ernsthaften Ego-Shooter der neuste Bungie-Baller-Spaß einst tatsächlich kosten könnte.
Hunderte Dollar für begrenztes Päng Päng.
Freie Spieler im freien Netz? – Nicht Ganz!
Kostspielige Krisengebiete.