Eine Messe weckt auf
Die E3 war für alle Teilnehmer ein Erfolg.
Jeder Hersteller konnte seine Ziele formulieren und Ausblicke in die Zukunft gewähren.
Für Nintendo lief es anscheinend aber wirklich besonders gut.
Der NintendoDirectFeed wurde warm aufgenommen, die kommenden Titel direkt ins Herz geschlossen. Cpt.Toad sei dank, Splatoon sei dank und Xenoblade, Devils Third und Bayonetta sei dank. Zelda setzte dem Ganzen dann noch die Krone auf. Zwei mal.
Dass Spieler nun erwachen zu scheinen, die das erste weniger erfolgreiche Jahr der WiiU Konsole verschlafen hatten, scheint die direkte Folge.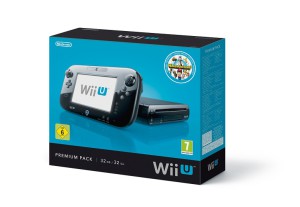 Foto: Nintendo
Wesentlich begehrter als zuvor, trotz unveränderter Technik – WiiU von Nintendo bringt gute Laune, und das auch zukünfig.

Im bekannten US-NeoGAF-Forum sprangen viele User über ihren Schatten und besorgten sich noch während der Messetage schnellstmöglich eine Nintendo Maschine, da gerade gute Konsolen Angebote in den Staaten, neben den Freispiel-Geschenken zu Mario Kart 8, erhältlich sind.
Überraschend schienen die User dann direkt von dem erhältlichen Spiele-Angebot, den recht günstigen Preisen der Third-Party-Software und den zusätzlichen Features, die das Nintendo Gerät mit dem TV-Screen im Pad nebenbei anbietet.
Viele Wii-Rückkehrer erfreuten sich über Abwärtskompatibilität der Peripherien, Wii-Abstinenzler waren um so erfreuter, die wenigen Wii-Spiele-Perlen nun doch noch nachholen zu können.
Die Frage nach Technik scheint im Anbetracht der kommenden Entwicklungen und dem recht straffen Zeitkalender der Releases auf WiiU, in den Hintergrund gerückt zu sein, auch wenn weiterhin Zweifel an der wirklichen Power der Spiele-Maschine bestehen bleiben.
Doch selbst Power-Gamer, die auf dem PC die bestmöglichen Effekte serviert bekommen, waren vom Charme und Einfallsreichtum der bunten Spiele-Schmieden Nintendos beeindruckt, die fröhliche Alternativen zum braun/grauen Action-Gaming-Alltag auf den Konkurrenzgeräten bieten. Sports. Warfare. Gore.
Bunt und exklusiv wird es zwar auch noch in diesem Jahr auf der Playstation4, die laut PSGamer mit 40 exklusiven Titeln bis Ende 2014 versorgt werden sollte, doch schaut man sich die genannten Titel etwas näher an, bleiben neben der schmucken Indie-Game-Auswahl, nur ein Moto GP Motorradrennspiel und die Wiederveröffentlichung des letztjährigen PS3 Hits The Last of US, die man im Handel 2014 exklusiv auf Sonys neuster Spiele-Maschine erwerben werden kann.
Gähn.