Gerüchte machen die Runde
Er fährt langsam los.
Der E3-Hypetrain macht sich zur großen Fahrt bereit.
Da am 10.06.2014 die Spiele-Welt auf Los Angeles schauen wird, um in Erfahrung zu bringen, was in den nächsten Jahren auf die Gamer losgelassen wird, beginnt es immer schon einige Woche vorher, dass die ersten ernstzunehmenden Gerüchte durch das Internet huschen.
So nun auch passiert bei Sonys angekündigter Pressekonferenz sowie den anderen beiden großen; Microsoft und Nintendo.
E3 2014 jetzt.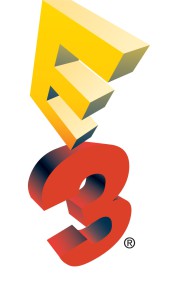 Logo: E3

Laut Gamnesia.com habe man bereits alle Details zur Sony Show, die eigentlich geheim bleiben müssten, um auf der Präsentation richtig einzuschlagen.
Von den vermuteten HD-PS4 Updates häufen sich viele, wirklich Neuankündigungen scheinen dagegen etwas rar, aber Projekt Morpheus bekäme immerhin etwas Zeit spendiert, heißt es aus der unsicheren Quelle, die ernster zu nehmen wäre, als die verwendete, welche die Microsoft Konferenz bereits auswendig zu kennen scheint.
Der Redmonder Konzern setze auf Fortsetzungen der ersten Xbox One Titel, sowie auf Halo Spiele und einen wiederbelebten Rare-Klassiker. Diese "MS-Leaks" seien deshalb vor allem mit Vorsicht zu genießen, da alle genannten zweiten Teile doch sehr früh entwickelt hätten werden müssen, um tatsächlich in naher Zukunft erscheinen zu können. Das Portfolio an Games würde MS dazu auch sicherlich lieber erweitern, als bloß wieder die gleichen Namen mit einer weiteren Zahl, als das Lockmittel für Spieler nutzen zu müssen.
Nur Big-N wurde bisher noch nicht vollständig durchleuchtet, sicher scheint aber der Release des Zelda Ablegers Hyrule Warriors im Herbst diesen Jahres, sowie das eigenständige WiiU The Legend of Zelda zum Frühling 2015.
Die E3-Gerüchteküche 2014 hat soeben eröffnet – Willkommen am Buffet!