The Next Channel
Seit der letztjährigen E3 wissen Fans bereits, dass Mircosoft in Zusammenarbeit mit Steven Spielberg eine Xbox One Tv-Show um die Halo Franchise spinnen will, die zuerst nur über die MS-Spiele-Maschine ausgestrahlt werden wird. Pure Console TV.
Nun meldet das Forbes Magazine, dass Sony ähnliches plane.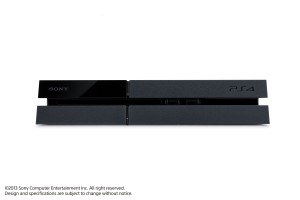 Foto: Sony
Bald als Set-top-Box missbraucht? PS4 for the Wachtmen.

Das Wirtschaftsmagazin meldete gestern, dass man sich auf eine Adaption einer grafischen Novelle namens "Powers" stürzen werde, um diese ebenfalls exklusiv zuerst über die Sony Playstation4 Konsole anzubieten.
Das Budget der Serie, die bisher nichts mit Spielen gemein hat, werde den aktuellen Standards vergleichbarer Produktionen von HBO oder Showtime angemessen eingeplant.
Der Autor des Artikels verstehe zwar auch noch nicht ganz, was sich Sony damit erhoffen mag, doch auch von einem Anbieter wie Netflix hätte man früher nicht erwartet, dass er einen Emmy gewinnen könne.
Dass Sony somit nicht in der Lage seien sollte, einmal ähnliches zu bewerkstelligen, ließe sich daher auch nicht als unmöglich prognostizieren.
Der Kampfzug im Wohnzimmer muss nun also wohl zukünftig doppelgleisig befahren werden, auch wenn es keinen Spieler ernsthaft interessieren dürfte, welcher Film grade läuft.