Frankreich wählt
Die französische Gamekult Redaktion, ließ in acht Kategorien bedeutende Spiele-Geschehnisse des Jahres 2014 mit einem Award prämieren.
Neben der größten Enttäuschung, wurde unter anderem auch der beste Entwickler, die beliebteste Hardware und die besten Spiele des Jahres gewählt.
Und Frankreich wählt gleich drei mal Nintendo.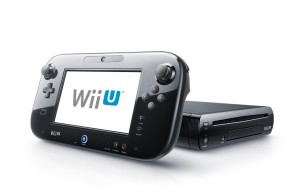 Foto: Nintendo
Gewinnt in Frankreich mit weitem Vorsprung Preise – WiiU.

Nicht nur als beliebtester Publisher – mit über 30% Prozent Stimmen vor dem Zweitplatzierten – auch die beste Konsolen-Hardware habe der Mario-Konzern in Frankreich angeboten.
Der WiiU nimmt vor der Playstation4 und hinter dem PC, den zweiten Platz als beste Spiele-Maschine in 2014 ein – was das Gerät hier zur besten Konsole 2014 werden lässt.
Grund finden die Franzosen wohl in der Software, die gleich mit drei WiiU-Exklusiv-Titeln, die ersten drei verfügbaren Plätze der Game of the Year Verleihung belegen.
Auf Platz drei rast Mario Kart 8 allen großspurigen Konkurrenten davon.
Auf Platz zwei sattelt Bayonetta 2 verdient den Hexenbesen.
Und auf Platz eins durften die Prügelkönige des Jahres, die Super Smash Bros., ihre Position einnehmen.
Der große Gewinner der Gamekult Awards in Frankreich 2014 steht damit recht eindeutig fest und findet nach der Verleihung so vieler Ehren, nur Zustimmung bei Zockern von Übersee.
Drei mal Nintendo.