Wieder nur Werbung
Gestern hat Sony Computer Entertainment mittels ihres SonyPlaystation-Kanals auf Youtube, den neusten Playstation4 Werbetrailer auf die Massen losgelassen.
Dank schicker In-Game Grafiken werden verschiedene "Playstation4 Spiele" geteasert und mit dem Slogan The Best Place To Play abgeschlossen. Eindeutig scheint dem Hersteller die Überlegenheit des Gerätes und auch der gezeigten Spiele, so dass eine solcher Abschlusssatz anscheinend nicht fehlen darf.
Die Frage wen Big-S hier -so kurz vor der E3 und deren den Produktionsstand anzweifelnde Gerüchte– an der Nase herum führen möchte, daher leider ebenso.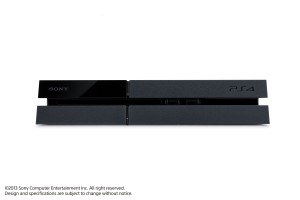 Foto: Sony
Teasert mit famosen Spiele-Perlen, die a) noch nicht erschienen sind oder b) bereits als Multi-Plattform-Game zu haben wären.

Von Infamous: Second Son -das als einziges Next Gen Spiel bereits schon und auch tatsächlich exklusiv auf der Playstation4 erhältlich ist- schwenkt Sony schnell in die undurchsichtige Zukunft mit The Order 1886, Drive Club das wohl Anfang Oktober 2014 erscheinen soll, erreicht damit direkt das Ende der exklusiven PS4 Titel und zeigt wohl daher ein vielleicht gut werdendes Aliens von Sega, ein vielleicht fantastisches The Evil Within von Bethesda, ein vielleicht vernünftiges Metal Gear 5: Ground Zeros von Konami, ein auch nur möglicherweise schickes Murdered der SquareEnix Publisher sowie noch viele bereits verfügbare Third Party Spiele, die entweder auf der Playstation3, den Konkurrenz-Spiele-Maschinen oder auch dem PC schon länger erhältlich wären.
Mit Batman: Arkham Knight, das möglicherweise erst 2015 erscheinen werde, schießt sich die Materialschlacht der Video-Videospielszenen dann final in die Herzen der ausharrenden Liebhaber und hofft wohl dort, bis zum wirklichen Release der möglichen Hit-Kanditaten ungenutzt überdauern zu können.
Doch Sony ist bereits jetzt schon der festen Überzeugung:
Playstation4 is the best place to play.
This is for the Players.

In einer nicht all zu fernen Zukunft vielleicht dann wirklich endlich mal.