Angriff der Amazone
Wie VG24/7.com gestern meldete, arbeitet der Versandriese Amazon an einer eigenen Anroid-Konsole. Einer Amazon-Android-Spiele-Maschine.
Nachdem letzte Woche schon bekannt wurde, dass der Internethändler die Entwickler des aktuellen Killer Instincs und kommenden Strider Reboots eingekauft hatte, sind sich die Schreiberlinge bei VG24/7.com sehr sicher, dass noch dieses Jahr, ein Gerät zu einem Preis von unter 300$ Dollar auf den Markt kommen werde.
Die Kindle Designer Lab 126 seien an der Konstruktion beteiligt und Publishern sei die einer Playstation One ähnelnden Spiele-Maschine bereits vorgestellt worden. Ein finalen Codenamen für den Prototypen gäbe es jedoch noch nicht.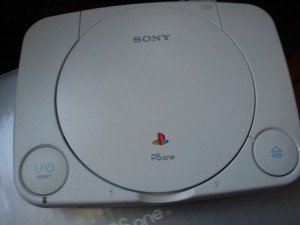 Foto: mze
Design aus dem Jahr 2000? Die Amazon Android Konsole soll der PSone optisch ähneln.

Neben Android Titeln aus dem Amazon Store, soll es natürlich möglich sein, andere Medieninhalte auf den TV zu holen, von denen Amazon genügend anzubieten weiß. Da wohl über 200 Millionen Menschen die Dienste bereits nutzen, von denen die Hälfte wohl monatliche Gebührenservices in Anspruch nehmen, Tendenz steigend, scheinen die Aussichten für den Angriff der Amazone weniger aussichtlos, als für vergleichbare Systeme aus dem Reich der Pehripherie-Produzenten und Gamefreaks.
Extremetech.com sieht zumindest kein Defizit in der Nutzung des Android Betriebssystems, falls genügend Power unter die Haube gesteckt würde und die Entwicklerumgebung angenehm ausfalle.
Eine kampferprobte Riesin betritt den überfüllten Ring – Attack of the 60 foot Amazone.