Logistische Probleme verhindern einen pünktlichen Start.
Schon seit Mitte 2013 hoffen Spieler des Playstation-3-Titels The Last of Us auf einen Nachfolger für PS4, der auf dem Playstation Experience Event im Jahr 2016 dann auch seitens Sony angekündigt wurde. Am 29. Mai 2020 sollte das heiß ersehnte Vorzeigewerk dann eigentlich erscheinen, doch aufgrund der derzeitigen Ausnahmesituation musste man jetzt die schwere Entscheidung treffen, den geplanten Release abzusagen. The Last of Us Part II ist verschoben worden.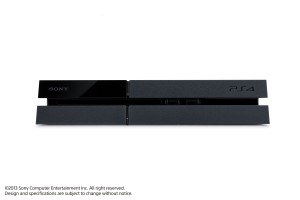 Foto: Sony
PS4-Spieler müssen auf The Last of Us Part II länger warten.

Via Twitter machte Sony heute darauf aufmerksam, dass man die schwierige Entscheidung treffen musst, den Release von The Last of Us Part II nach hinten zu verschieben. Leider sorgen die aktuellen Schwierigkeiten, die durch die Corona-Krise hervorgerufen wurden, dafür, dass man die Produktion des Games nicht in der Form gestalten kann, wie sich der Hersteller es eigentlich vorgestellt hatte. Auch der Entwickler Naughty Dog äußerte sich daraufhin auf der Kurznachrichtendienst-Plattform und erklärte, dass man genau so enttäuscht wäre, wie wohl der große Teil, der auf den Titel wartete. Abgeschlossen wären die Arbeiten an The Last of Us Part II soweit nahezu, doch es gäbe aufseiten der Logistik einfach genügend Probleme, für die man weder verantwortlich sei, noch die man in den Griff bekommen könne. Man wolle das Spiel in bestmöglichem Verfahren veröffentlichen und garantieren, dass es für alle Fans einen fairen Release geben wird, der aktuell nicht möglich sei.
Schwieriger zu verdauen, wird die Nachricht dadurch, dass man keinen Ausweichtermin nennt, sondern die Veröffentlichung auf unbestimmten Zeitpunkt verschiebt. Zeitgleich hat es laut Sony auch die VR-Entwicklung mit Marvels Iron Man erwischt, auf die sich Nutzer des PS-VR-Headsets sicherlich auch schon freuten. Auch hier nennt der Konzern keinen Zeitpunkt, wann Spieler mit der Virtual-Reality-Erfahrung auf Tuchfühlung gehen können.
Schwierige Zeiten – sogar für Videospielhelden!