PC- und Asia-PS4-Fassungen lassen auf sich warten.
Gestern gab es die fröhliche Meldung, dass Shenmue III an alle Unterstützer verschickt worden ist. Heute gab es ein Update seitens des produzierenden Ys-Net-Teams, dass es sich hierbei nur um spezielle Versionen für Playstation 4 handeln würde. Alle Backer, die sich die haptische Fassung für PC, oder aber die asiatische Version für PS4 bestellten, müssen sich noch ein bisschen länger gedulden, ließ man über das Update #122 vermelden. Shenmue III ist nur zum Teil verschickt worden …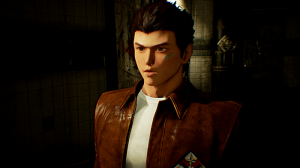 Foto: Ys Net
Shenmue III ist nur zum Teil verschickt – äh!.

Update #122 der Crowdfunding-Kampagne zu Shenmue III auf Kickstarter beginnt mit dem Hinweis, dass PS4 und PC Spieler am 19. November mit ihrem Game rechnen können. Es könnten jedoch Verzögerungen in der Auslieferung auftreten. Beim PC handle es sich dazu nur um den digitalen Code, der das lang ersehnte Game über den Epic Games Store herunterladen lässt. Aufgrund von Herstellungsprozessen dürfen PC-Nutzer jedoch noch nicht mit ihrer Disc-Fassung zum Start rechnen, sondern müssen sich gedulden, bis sie Shenmue III in den Händen halten können. Nur die Codes würden versucht, pünktlich via Fangamer verschickt zu werden. Ähnlich sehe es mit der Asia-Version für Playstation 4 aus, die ebenfalls in der Produktion stecken, aber nicht pünktlich fertig würde. Man sende auch hier Codes am 19.November an die Unterstützer, damit man am Release mit dem Game auf Tuchfühlung gehen könne.
Von den haptischen Sammlerstücken, die man während der Kampagne erwerben konnte, sollen immerhin einige zum 19. November verschickt werden – und kurz darauf ankommen. Dazu zählen: Illustration, Yu Suzuki Signed Illustration, Laser Engraved Crystal, Temple of the Blooming Flower Calligraphy, Vintage Grab Bag – Project Berkley, Vintage Grab Bag – Dragon's Don't Sleep, Vintage Grab Bag – Keep Those You Love, Ryo's Jacket – Original. Alle anderen greifbaren Shenmue III Schmankerl kommen erst später – dazu zählen: Physical CD Soundtrack, Physical Artbook, Shenmue III Official T-Shirt, Capsule Toys, Ryo's Jacket – Replica, Ryo's Watch, Shenmue Script Set, Ryo Collectible Figure, Concept Character Bust. Einzig alle die Digitalen-Rewards – auch die In-Game-Awards – werden pünktlich über Fangamer am 19.November in Form von Codes kommen.
Holprig und recht kompliziert das ganze – aber Shenmue III kommt – immerhin!