Portierung Sonys Entscheidung.
Die Freude, The Last Guardian auf der E3 2015 zu Gesicht bekommen zu haben, war groß.
Auch wenn das eigentlich für Playstation3 geplante Spiel nun auf der Nachfolge-Hardware PS4 erscheinen wird.
Gerüchte sprachen von technischen Problemen auf der 2006 erschienen Spiele-Maschine, welche unter anderem als Grund für den Übersiedlungs-Schritt genannt worden sind.
In einem Gespräch mit Game Informer, hat der Game Director Fumito Ueda nun aber Gegenteiliges bestätigt.
Last Guardian auch auf PS3 lauffähig – Portierung Sonys Entscheidung.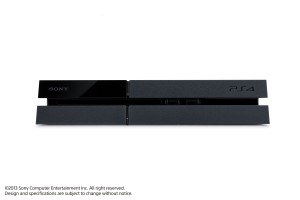 Foto: Sony
Wäre nicht für The Last Guardian nötig – PS4 Rechenpower.

Ueda weicht den clever gestellten Fragen der Netz-Präsenz zwar gekonnt aus, doch nach dem dritten, vorsichtig formulierten Anlauf, kann auch dieser nicht mehr verneinen, dass sein ewig in Entwicklung befindliches Spiel, auch auf der Playstation3 allen Ansprüchen gerecht hätte fertiggestellt werden können.
Die Entscheidung das Spiel auf die Playstation4 zu portieren, sei eine "geschlossene Wahl seitens Sonys" gewesen.
Nicht nur technische, auch andere Probleme wären für die lange Entwicklungsphase verantwortlich gewesen, über die Ueda keine Kontrolle gehabt hätte.
Die technische Limitierung – betreffend die Qualität von Animationen und Ausdruck – wäre bereits mit dem Start der starken PS3-Hardware verschwunden. Ab jener Geräte-Generation – sowie der aktuellen PS4 – wären alle Limitierungen nicht mehr von technischer Natur, sondern in erste Linie Game-Design-Problematiken.
Spekulierend über die möglichen Qualitäten die The Last Guardian final auf der PS3 erreicht hätte, geht Fumito Ueda davon aus, dass es, entsprechend seiner Design-Herangehensweise, eine dementsprechend gute Figur abgegeben hätte.
Portierung Sonys Entscheidung.