Werde ein virtueller DJ.
Spätestens mit Guitar Hero machten Musikspiele auch hierzulande einen großen Sprung nach vorne. Während in anderen Teilen der Welt schon zuvor an Arcade-Automaten oder mittels spezieller Peripherie das Musik-Genre im Videospielbereich florierte, sorgten vor allem Plastik-Gitarren für einen globalen Hype. Auch wenn es in dieser Gen nicht erneut zu einem derartigen Phänomen kam, wissen Hersteller über den Reiz der Music-Games. Aus diesem Grund haben NCSOFT und Harmonix Music Systems sich den aktuellen Gegebenheiten angepasst und veröffentlichen jetzt mit Fuser ein Spiel, das sich der DJ und Partyszene widmet. Platten auflegen und den Sound mixen steht schließlich hoch im Kurs. Damit die potenzielle Kundschaft etwas mehr über das Spiel erfahren kann, wurde nun Fuser im Video mit Gameplay-Szenen vorgestellt.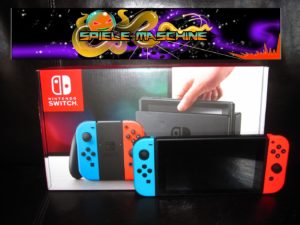 Foto: mze
Fuser erscheint sogar auch für Nintendo Switch.

Eine offizielle Pressemitteilung gibt über die Tatsachen Auskunft:

"ALISO VIEJO, Kalifornien – 30. Juni 2020 – Ab heute sind Vorbestellungen für FUSER, dem innovativen Musikspiel von NCSOFT und Harmonix Music Systems, bei ausgewählten Händlern möglich. Zusätzlich enthüllen NCSOFT und Harmonix eine digital-only VIP Edition mit umfangreichen Zusatz-Inhalten, die parallel zum Launch des Spiels im Herbst verfügbar sein wird.

Jeder Vorbesteller von FUSER erhält drei Bonus-DLC-Songs: Dua Lipa "New Rules", Khalid "Young Dumb & Broke" und The Killers "Mr. Brightside". Käufer der digital-only VIP Edition erhalten darüber hinaus die ersten 25 DLC Songs, sobald diese erscheinen, ein Shatterfall Stage Video Pack, in dem drei Videowandmotive für Auftritte enthalten sind, sowie drei Kleidungsstücke für den eigenen Avatar: Das FUSER Fest Outfit, das Remix Runner Outfit und den exklusiven Gilded Rabbit Helmet. Eine Liste aller teilnehmenden Händler sowie weitere Informationen gibt es auf der offiziellen Webseite.

FUSER zelebriert die Musikfestivalkultur und befördert Spieler direkt auf die Bühne des weltgrößten, digitalen Musikfestivals, um dort ihre eigenen Mixes aus über 100 Songs bekannter Interpreten zum Besten zu geben. Entwickelt von Harmonix Music Systems, den Entwicklern von Rock Band™ und Dance Central™ und veröffentlicht von NCSOFT, können Spieler mit FUSER ihre wildesten DJ-Fantasien von zu Hause ausleben.

Bislang sind die folgenden 34 der insgesamt über 100 Songs bestätigt:

50 Cent "In Da Club"
Armin van Buuren "Blah Blah Blah"
Billie Eilish "bad guy"
Blue Öyster Cult "(Don't Fear) The Reaper"
Brad Paisley "Mud On The Tires"
Cardi B "Bodak Yellow"
Carly Rae Jepsen "Call Me Maybe"
The Chainsmokers ft. Daya "Don't Let Me Down"
The Clash "Rock the Casbah"
Coldplay "Clocks"
DMX "X Gon' Give It to Ya"
Dua Lipa "Don't Start Now"
Fatboy Slim "The Rockafeller Skank"
Grand Master Melle Mel "The Message (2012)"
Imagine Dragons "Thunder"
J. Balvin & Willy William "Mi Gente"
Jonas Brothers "Sucker"
Lady Gaga "Born This Way"
Lil Nas X ft. Billy Ray Cyrus "Old Town Road (Remix)"
Lizzo "Good As Hell"
LMFAO ft. Lauren Bennett & GoonRock "Party Rock Anthem"
Macklemore & Ryan Lewis ft. Wanz "Thrift Shop"
Meghan Trainor "Me Too"
Migos "Stir Fry"
Nelly "Hot In Herre"
Panic! At The Disco "High Hopes"
Pitbull ft. Ne-Yo, Afrojack & Nayer "Give Me Everything"
Post Malone "Better Now"
Sia ft. Sean Paul "Cheap Thrills"
Smash Mouth "All Star"
Twenty One Pilots "Stressed Out"
Warren G & Nate Dogg "Regulate"
Whitney Houston "I Wanna Dance With Somebody (Who Loves Me)"
Zedd, Maren Morris & Grey "The Middle"

FUSER wird im Herbst 2020 für PlayStation 4, Xbox One, Nintendo Switch und PC veröffentlicht. Aktuelle Informationen zu FUSER gibt es auf Twitter, Facebook und Instagram sowie der offiziellen Website www.FUSER.com."
Fuser im Video – leg auf und feier Party!